A documentary, more than 20 years old but tragically still true portrays the truth of entrenched corruption in the capitalist frame of development. The documentary Vicious Circles aired by Yorkshire Television in its program First Tuesday is a heart-wrenching true story of how transnational corporations such as Johnson & Johnson and Nestle are capable of making profits at the cost of extremely malnourished children in Pakistan.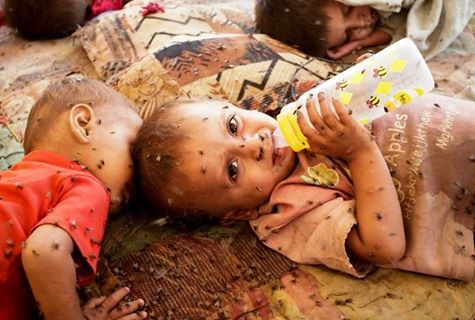 The advertisement given by Baby Food Manufacturers and Marketers Association (BFMMA) in a Pakistani newspaper Business Recorder on June 15, 2016, is making an appeal to the Prime Minister Nawaz Sharif and Finance Minister Ishaq Dar to reverse regulatory duties on import of powerder milk. They go further explaining that infant milk formulae are imported in Pakistan as milk powder which, according to them is an important food for fighting malnutrition. Their claims include that malnutrition among children under 5 will get worse if a high regularoty duty is imposed. It is important to watch the documentary Vicious Circles to understand the role of infant milk formulae in not only causing diarrhea among infants but recurrent diarrhea leads to thousands of infant deaths across the world. According to the World Health Organization,1.7 billion children are treated for diarrhea every year; and 760,000 children die of diarrhea every year.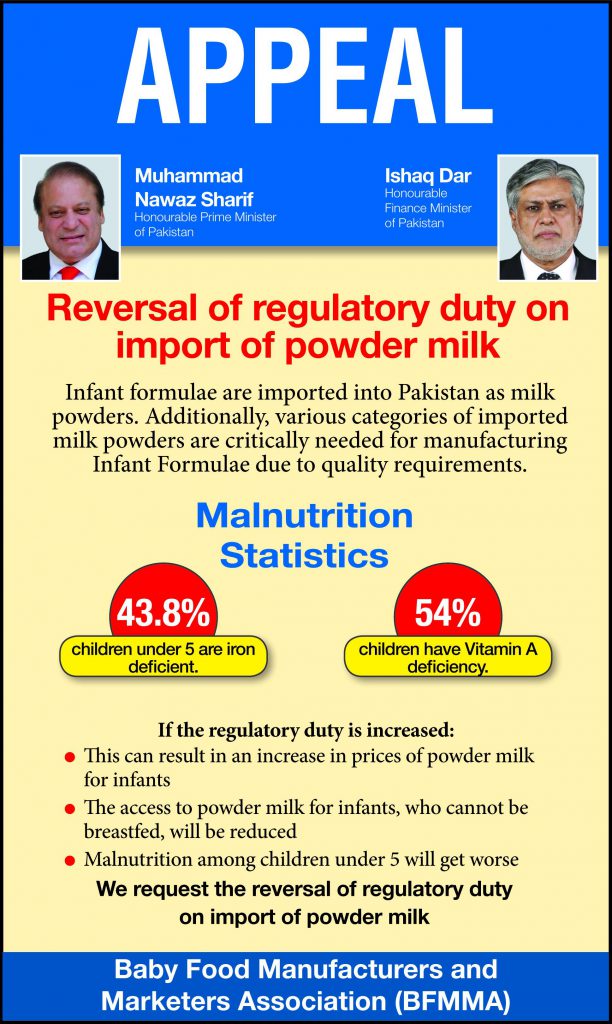 In Pakistan, the extremely unhygienic conditions of our squatter settlements and rural communities, as well acute shortage of potable water are as rampant today as 20 years ago. The constant marketting efforts of the sales force of corporations ensure that not only physicians but also mothers use infant milk formulae for infants. It is well known that infant milk formula is given through bottles; both bottles and bottle-niples are a main cause of infection in an environment where it is impossible to fight dirt and infection by flies.
In light of such conditions, the appeal by BFMMA asking for a decrease in regulatory duties should be summarily dismissed by our government. The increased regulatory duties will not only add to the government's revenues but also force mothers to opt for healthier, cheaper, home-made nutrious meals for infants and children; a practice that was the norm before the advent of profit-making propoganda of mega corporations such as Nestle and others.